We are excited to be celebrating our neighborhood and 1-year of being part of it! Join us as we open our doors for you to see what's going on in addition to having some block party fun! We will have a mini-resource fair, food, games, painting and pottery, as well as Tae Kwon Do demonstrations. We will also be celebrating our community safety personnel and will have a firetruck for the kids to see, IMPD officers for you to meet, and some other community resources. We look forward to seeing you for the best Friday the 13th Celebration in Indy!
Donation from one of our favorite coffee shops in town!
The Mars Hill Arts Center was blessed with a $1,097 donation thanks to the generous tips from Calvin Fletcher's Coffee Company patrons and the CFCC Charitable Foundation in Fountain Square! Three foundation members presented co-founder Lisa Schmitz with the check in February after a successful month of giving in January 2019. We are so grateful for their partnership and love and giving to organizations like ours and to the arts!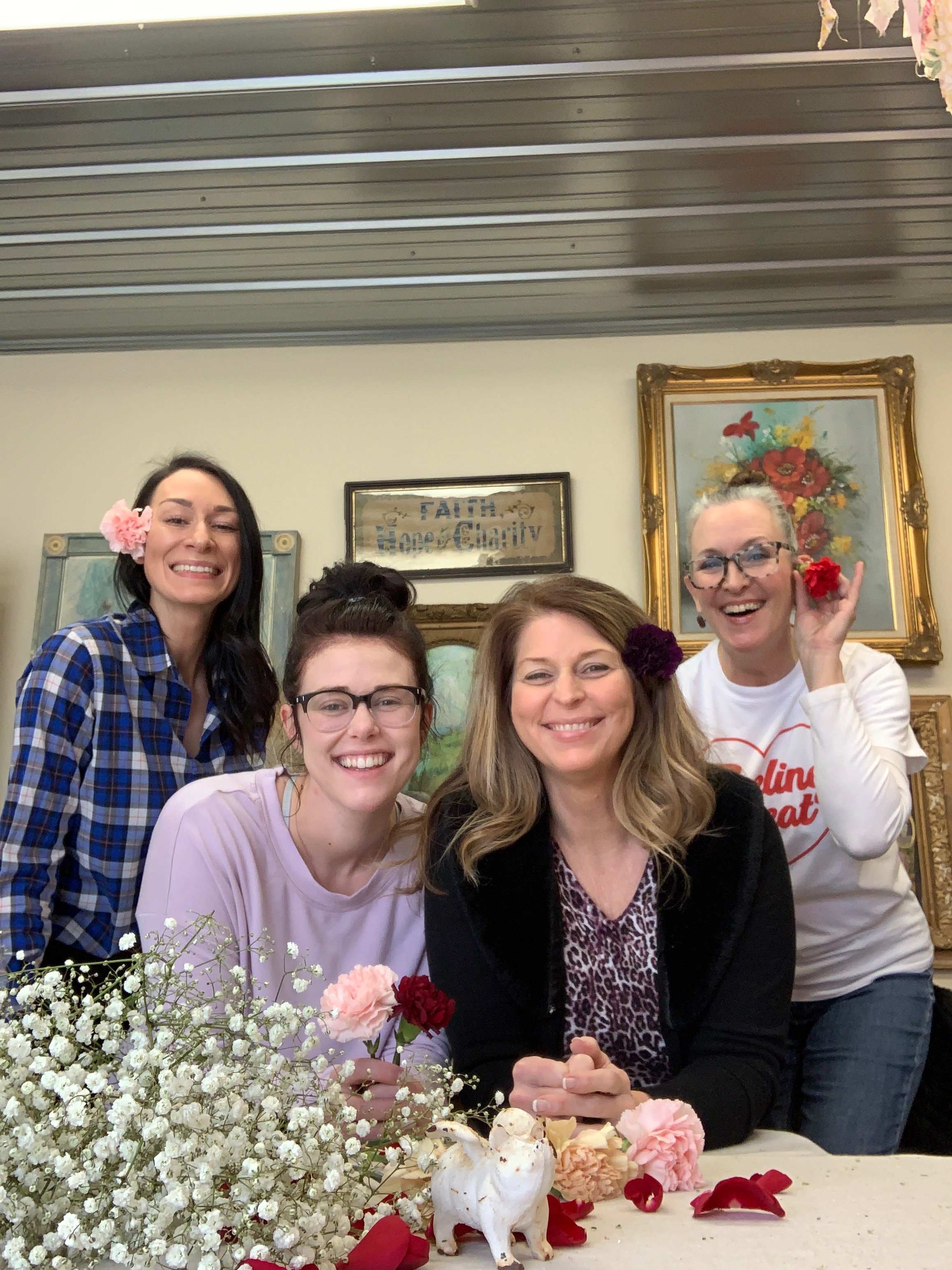 Floral Fun for Valentine's day!
The Mars Hill Arts Center, Where Pigs Fly and such, and Unconditional Ministries partnered on Valentine's Day to serve women working in the adult entertainment industry in Indianapolis. This gifting via some amazing volunteers pictured here and Unconditional Ministries, was all for the efforts of encouraging, empowering, and equipping women in the adult entertainment and sex industries. For more on how they are serving these women in Indy, check out their website https://www.unconditionalministries.com/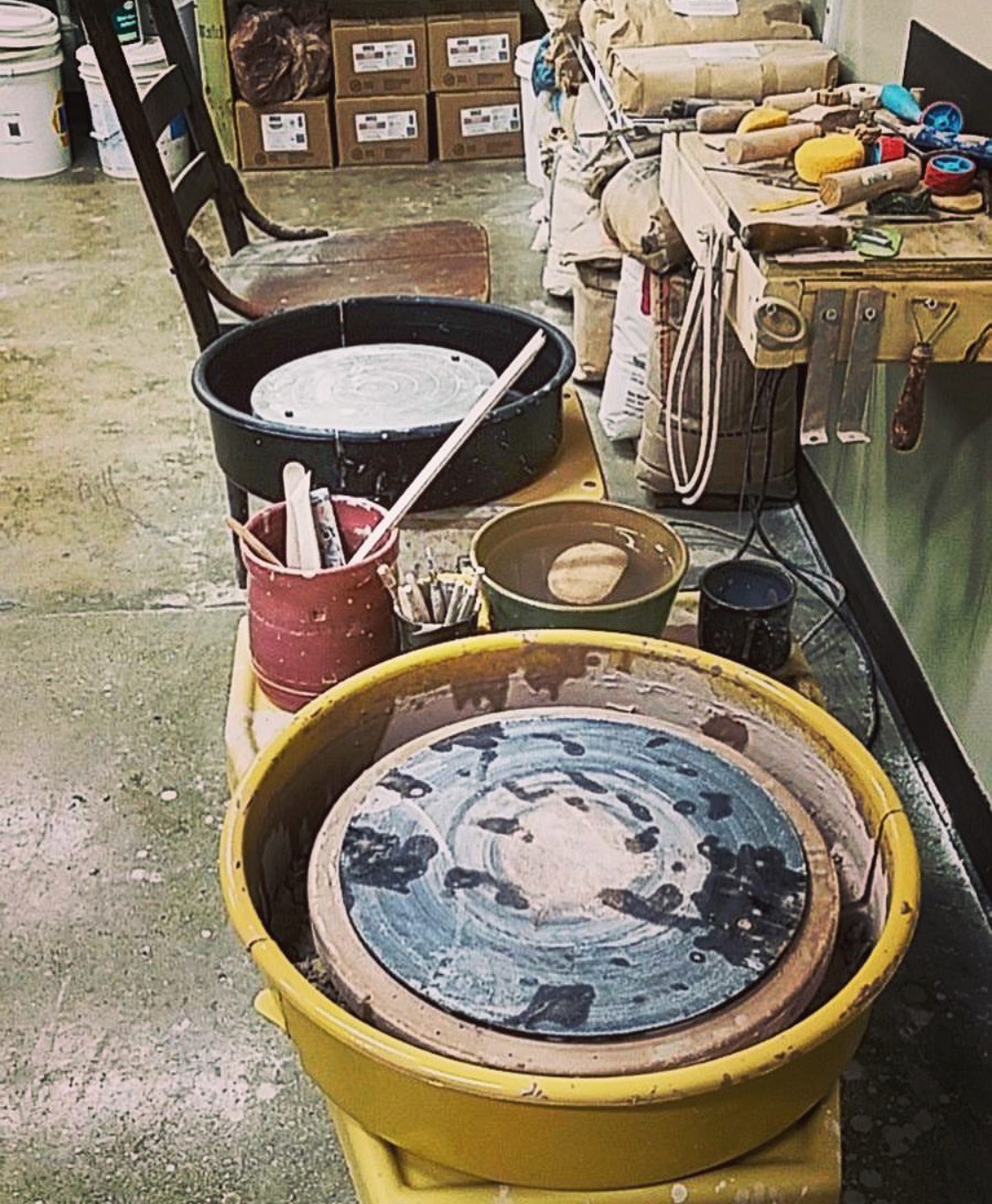 NEW POTTERY TEACHER COMING SOON!
MORE INFO TO COME….
but let's say…..
WE ARE SOOOOOOO EXCITED!!!!